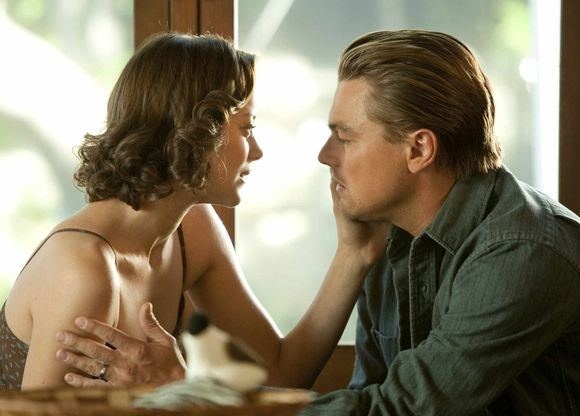 The protagonists of Christopher Nolan's movies are intelligent, driven and haunted by their obsessions, many of which are incited by a woman's untimely demise. Many antagonists share this trait, too – women add an element of desperate yearning to each of Nolan's films. Viewed as lesser, albeit highly significant individuals, women act as proteges, companions or objects of longing for the principal characters.
Women personify an idealized life the protagonists and antagonists each desire and cannot obtain, and they devote themselves to a quest as a means of coping with this loss. Julia McCullough's death in "The Prestige" sparks the destructive rivalry between magicians Robert Angier and Alfred Borden. The idealistic Harvey Dent descends into a vengeful, violent depression following Rachel Dawes' horrific passing. "Batman Begins" villain Ra's Al Ghul uses his wife's death to justify his misanthropy and horrendous actions; likewise, the murder of Bruce Wayne's parents prompts his own hated fascination with criminality. "Memento's" Leonard Shelby is on a quest to avenge his wife's death. "Inception's" Cobb is consumed with guilt over his wife Mal's suicide. Even The Joker complains that his wife left him.
What of the other women? They are friends, accomplices, confidants and proteges, entrusted with something of great significance to the protagonist. Often, this important secret pertains to the woman each protagonist blindly adores. The plucky Ariadne not only perfects dream architecture under Cobb's tutelage, but learns of his secret yearnings for the deceased Mal and the threat this may pose to their mission. Batman gives Rachel Dawes ammunition to prosecute Carmine Falcone, one of Gotham's most nefarious criminals; near the film's climax, he reveals his secret identity to her, so she can see who he truly is and love him for it. Leonard Shelby trusts Natalie with his deepest longings, including the final memories of his late wife and his need to murder her killer.
Women actively shape the structure of each Nolan picture, in that their demise defines the actions of the central character while also serving as inciting incident for key story points. Those women entrusted with the protagonist's secrets act as a kind of "moral compass," both fulfilling a desire for emotional connection and aiding the principal characters as they begin to spin out of control. These women have a highly important role: Nolan's tortured anti-heroes would not succeed without a female to confide in.
Why are these men drawn to additional women, following their traumatic experiences? Simple; they desire intimacy. Their tragedies left them willing to embrace any woman who, once again, provides them with a feeling of wholeness. Some female confidants ("The Prestige's" Olivia Wenscombe, "Memento's" Natalie) manipulate the vulnerabilities of their male companions for their own dubious ends, but Nolan's men are far too blinded by personal obsessions to notice.
I'll be interested to see how Miranda Tate and Selina Kyle figure into "The Dark Knight Rises." Catwoman may serve as a female foil to Batman, whereas Tate will likely succeed Rachel Dawes as chief romantic interest. Only time will tell.