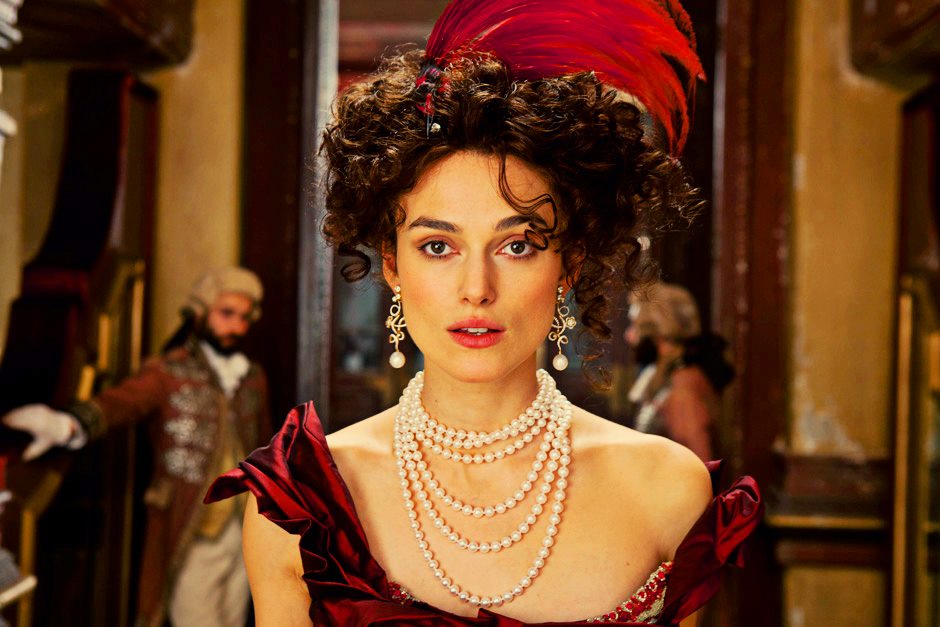 "Anna Karenina" is yet another beautiful and moving period piece starring Keira Knightley and directed by "Atonement" director Joe Wright. It's a grand adaptation of Leo Tolstoy's classic novel of the same name that takes the idea that life is a performance to be viewed for these people in high society Russia, and making it literal.
The story follows Anna Karenina, a woman in high society who is married to an older man she was never truly in love with, but had a son by him. About 9 years later, a gentleman named Vronsky (played by the increasingly appealing Aaron Taylor-Johnson) sends her heart a-fluttering which then is quickly followed by a torrid love affair, which her husband, Karenin (Jude Law) finds out about.
"All the world's a stage, and all the men and women merely players"
This concept, proclaimed beautifully by Shakespeare, is made into a very interesting and entrancing directing choice for Joe Wright. For the first half, mostly, he uses a stage as the set for the characters to interact on. There are seamless transitions between scenes as sets change around the characters and costume changes happen on the fly just like the real stage. It is quite a spectacle and very entertaining. The other aspect that makes this film very "theatrical" in nature is the acting. The performances are all a tad over-wrought with excess emotion whether it be jovial, stoic, or depressed. This happens to work wonderfully in the film. It doesn't hurt there are top-notch actors like Kelly MacDonald, Jude Law, and Keira Knightley in this either.
And as Wright seems to focus less on the seamless, grand set changes between scenes on a stage, he focuses more on place, cutting quicker between scenes, with very little long takes; this seems to symbolize Anna's crushed spirit, her unsteady hold on her life in high society.
The Sets! The Costumes!
Holy cow are they amazing. Your eyes will never be bored looking at the screen with such gorgeous things to look at. Whether it be Anna Karenina's (Knightley) shimmery earrings and necklaces or the decor Russian elitists surrounded themselves with, you will feel immersed in such a classy culture and be super jealous your life isn't that fancy and visually stunning.
The Story
"Anna Karenina" is certainly a sweeping epic and the tragedies that befall a woman due to infidelity are ridiculous when you see that no man is ever shunned or ridiculed or worse for cheating on his spouse. It is a sad double standard that ends up ruining poor Anna's life. But this concept is constantly pounded over your head, almost lending a concussion of annoying proportions. I unfortunately have never read the novel but I can guarantee Tolstoy's prose is much more subtle, but probably way less accessible to the average person, which is why I am willing to forgive the heavy-handedness at times in this adaptation that makes such a classic story more accessible. Other than that, it is a rich and compelling story that looks at love and high society and how there is no room for love there. Society itself seems to stifle what makes people happy, therefore society's system is stifling; without the current system people would be free to live and love and be happy. But that's not how it works because society is the way it is and there's no way to change it- proclaims the end of the story. Thank you Russian literature!
Overall
I would certainly recommend this to anyone who is looking for a sweeping, depressing epic that is stylistically beautiful and amazingly performed. This is certainly an Oscar contender in many categories, whether it be for acting, direction, screenplay, set design, or costume design, "Anna Karenina" should definitely take home a trophy. You'll be glad you exposed to yourself to such a powerful, and enduring female literary character, Anna Karenina. …Wait…that sounds a bit wrong…
My Rating:
8
/10